Employee time tracking. Simple.
With Track4US, there is no "text me your hours" anymore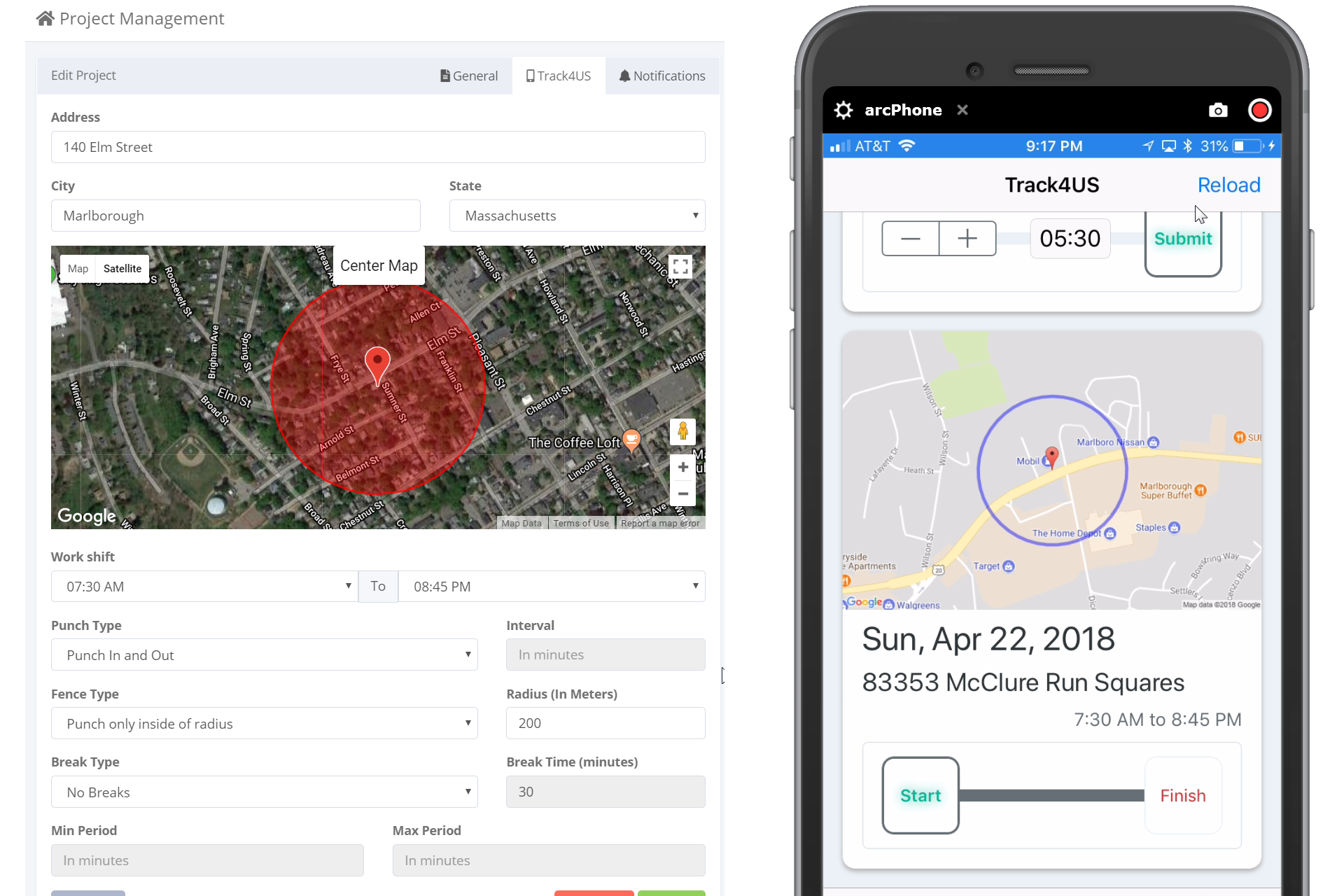 Types of Punch
Punch In and Out
Track your employee's in and out times and pay them by minute.
Punch Out Only
Set Punch In at a specific time and let your employee provide the time when they left the job.
Total Hours Only
Employees can punch only the number of hours worked.
Types of Fence
Punch anywhere
Employees can punch from anywhere they are.
Punch Inside Radius
Set a radius and specificy where employees and Punch.
If your company is struggling to stay in business, there's a good chance you're spending too much time doing paper work. With

Manage4US,

I was able to not just save time and focus on getting new customers but also save money by making better decisions about my schedules.
---
Marcelo Silva,
Owner of MGE Construction Corp
Additional reasons to choose Manage4US
We answer your
questions
Not sure how this application can help you? Let's help you on your decision.
Here are the answers to some of the most common questions we hear from our customers
What is included in my subscription?

Everything. All features and access to Track4US are included

What is the typical response time for a support question?

When sending an email to support@manage4.us, we will get in touch no longer than 1 hour.

Do I need to pay to download Track4US?

No, the app is available on Apple Store and is free of charge

Can I suggest a new feature?

Definitely Yes, you can contact us to let us know your needs. Suggestions will be analyzed and might be added to the system. Not all suggestion are going to be accepted.